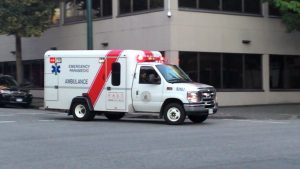 VICTORIA – Christy Clark's health minister is ignoring the B.C. Liberal government's own failure and broken promises by blaming the fentanyl and carfentanil overdose crisis on the federal government, say the Official Opposition New Democrats.
"The Christy Clark government could have taken concrete steps to address a crisis that is killing British Columbians by supporting legislation banning pill presses last summer," said John Horgan. "They refused to do so.
"They could have brought forward legislation of their own this fall, but Christy Clark cancelled the fall sitting of the B.C. Legislature. Now Health Minister Terry Lake is blaming the federal government for his government's inaction.
"In a time of crisis, British Columbians need a government that is there for them, but the Clark government just wants to point fingers at everyone else."
The Clark government has only spent $300 thousand on fentanyl crisis public education advertisements while they've spent over $14 million on shameless pre-election, self-promoting ads.
There were 622 illicit drug overdose deaths in the first 10 months of 2016, with an estimated 60 per cent of them involving fentanyl.
Horgan visited Insite in late November and said seeing the busy downtown east side harm-reduction facility drove home for him the need for governments at all levels to take whatever action they could.
Official Opposition MLA Mike Farnworth proposed legislation in July banning pill presses; by contrast, the Clark Liberals reneged on their promise to open 500 new addictions treatment spaces by 2017.
"There are dozens of overdoses happening on our streets weekly and all the health minister can do is point fingers at other levels of government," said Horgan. "It's time for some real action on this ongoing tragedy."