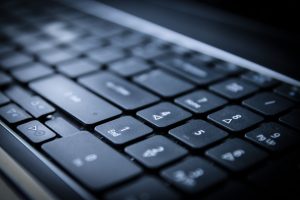 VICTORIA— Premier Christy Clark's government has wasted hundreds of millions of dollars that should have gone to frontline services on failed or incomplete IT projects, says New Democrat MLA Bruce Ralston.
"The immense waste and mismanagement of the government comes down to wasted money on companies like IBM for faulty systems that should have gone to frontline services for kids in care, students and patients," said Ralston. "Instead of investing in education, health care, taking care of our most vulnerable, and making life more affordable for British Columbians, Premier Christy Clark's government has been pouring hundreds of millions of dollars down the drain."
Ralston was reacting to the release of a report on IT project management released by B.C.'s Auditor General
The report points out problems like a lack of in-house technical expertise and an over-reliance on consultants, resulting in knowledge being lost when the specialists left. In another case, poor feedback from front-line users of new IT systems led to functionality problems. In another example, a poorly negotiated contract meant that taxpayers were on the hook for financial risk.
The B.C. Liberal Government have an established record of gravely mismanaging IT projects, characterized by more than a billion dollars in waste and severe operational problems:
BCeSIS: Initiated by then-Minister of Education Christy Clark in 2003, BCeSIS was the $97 million failed system that MyEd BC is replacing.
MyEd BC: $95 million dollar system brought in to replace BCeSIS, leaving administrators and teachers with new headaches.
Integrated Case Management: The $182 million system meant to help deliver social services. The Representative for Children and Youth called it a "colossal failure" that is putting vulnerable children at risk.
Clinical Systems Transformation Project: The B.C. Liberal Government recently fired the primary contractor on this $842 million project and it is now unclear when it will be ready or how over budget it will be.
Panorama eHealth I.T. system: With $114 million spent to date, this project is already 420 per cent over budget and is not yet fully functional.
Electronic Health Records Initiative: A report by the Auditor General in 2010 found that this online service responsible for providing medical information to British Columbians was poorly planned and grossly over budget by almost $100 million.
iHealth: Nine weeks after the debut of this electronic health records system in Nanaimo, physicians reverted to pen-and-paper because the system software was cancelling, overriding, changing or doubling up some drug orders and physician instructions.
Maximus health care I.T. management: This contract was renewed in 2013 at a 40 per cent increased cost, $264 million for an extra five years, even though the bidding had no competitors and the Auditor General had reported serious problems with service levels and privacy protection.
B.C. Hydro: In 2009, Hydro embarked on a 5-year, $400 million plan to upgrade its I.T. systems, saying it would save money. Six years later they're $100 million over budget, the job is only half done and operating costs are up.
JUSTIN System: An integrated criminal case management database responsible for storing some of the most sensitive information in government – police investigations, court documents and victims or witnesses of crime – was found by the auditor general to be inadequately protected from external or internal security breaches. The system wasn't even able to determine if a breach occurred, meaning if a breach had already happened, we wouldn't know.