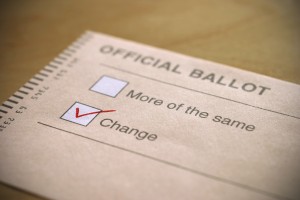 In the wake of serious revelations about Christy Clark's fundraising tactics, I am calling on the government to provide Elections BC with sufficient resources to complete its investigation before British Columbians vote.
With disturbing reports that B.C. Liberal insiders may be breaking the law to help Christy Clark's corporate donors cover their tracks, British Columbians deserve to have all the facts before they vote in just 63 days.
I'm calling on Premier Christy Clark to make that happen by offering Elections BC any resources it needs to fast-track this investigation and uncover the extent of this behavior before election day.
I applaud officials at Elections BC for moving quickly to open an investigation as soon as the allegations came to their attention, but noted that with the enormous demands of organizing the election the agency will be challenged to conduct a full investigation in advance of the election.
Again and again, Premier Christy Clark has put her backroom donors ahead of British Columbians. It's time to stop protecting her donors and do everything in her power to ensure British Columbians have answers to these disturbing allegations before they vote.
The Official Opposition New Democrats are willing to do whatever it takes to get Elections BC additional resources to aid the investigation.
We're prepared to pass any motion or bill needed to help Elections BC get to the bottom of this. All that's missing is a 'yes' from Christy Clark.