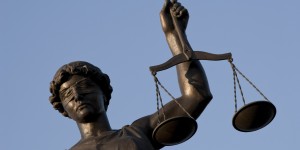 With hate speech incidents rising in B.C. on the heels of Donald Trump's executive order against Muslim travellers, it is time to re-establish the B.C. Human Rights Commission.
B.C. is currently the only province in Canada without a Human Rights Commission – because it was scrapped by the B.C. Liberal government in 2002 when Christy Clark was a cabinet minister. That's wrong.
At a time when hateful and racist flyers are being delivered to our friends and neighbours, and people are advocating for violence against specific people and communities, we have to do everything we can to fight against the bullying and oppression.
The recent tragedy in the Quebec City mosque brought home to many the need for action against all forms of discrimination.
That's why it is time to bring a Human Rights Commission back to B.C. This powerful force against inequality can enforce and reinforce the inclusivity, diversity, and respect that are at the heart of our values.
Pointing to a troubling trend of hate speech and actions as well as the damaging impacts these are having on individuals and communities, Horgan said government has to do its part to combat abuses and help British Columbians know and exercise their rights.
British Columbians are welcoming and inclusive. In the face of any signs of hatred and intolerance in our communities, people want action and advocacy. There's too much at stake to just hope for the best.
"A commission has a broader mandate to lead public education, outreach and policy development. It can even take action for British Columbians when laws or policies affecting them need to be changed due to systemic discrimination," said Bruce Ralston, the New Democrat spokesperson for multiculturalism and MLA for Surrey-Whalley. "It's about keeping everyone who calls B.C. home safe."
"Since the B.C. Liberals folded the Commission over a decade ago, I've introduced legislation three time to bring it back. And every time, the B.C. Liberal government have blocked it." said Burnaby-Edmonds New Democrat MLA Raj Chouhan.  "And today, when it's critically important to be ready to help communities recognize and respond to these disturbing activities, we don't have the protection every other province in Canada has."
We have to actively defend against discrimination. This government let go an important tool to help us succeed. We need the Human Rights Commission back and working again, because there's a lot more to do.