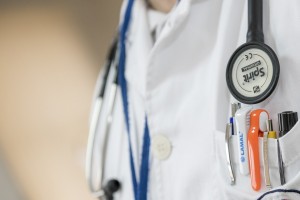 VANCOUVER — New Democrat spokesperson for health, Judy Darcy, released the following statement in response to today's Supreme Court ruling allowing a four-month delay in new laws to address end-of-life care.
"Today's decision only serves to underscore the failure by Christy Clark's government to take decisive action towards effective regulations to address dying with dignity.
"In contrast with, for example, the decision by the Ontario government to begin crafting regulations in anticipation of laws we know are coming, the Christy Clark government has chosen simply to defer and delay.
"This is unacceptable and will leave people at the end of their lives without compassionate options while leaving their families and caregivers without a clear understanding of how to deal with some of the most difficult decisions of their lives.
"I am calling on the government to follow Ontario's lead and begin making preparations for new laws around end-of-life care.
"The Select Standing Committee on Health, of which I was deputy chair, heard from hundreds of stakeholders from around the province last year. We crafted a thoughtful and balanced report, one which was almost unanimously supported by committee members of both parties.
"Then, apparently to satisfy an extreme view of a few members of her caucus, Christy Clark refused to adopt the report.
"The Supreme Court ruling, one year ago, made it clear that the law needed to be changed. We know that the law will be changed and that the provincial governments will be responsible for implementing the new laws.
"British Columbians deserve better than what they're getting from Christy Clark's government."