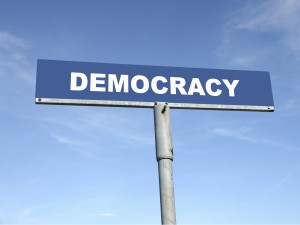 Following my introduction for the sixth time of legislation that would ban big money from B.C. politics, New Democrat spokesperson for democratic reform Gary Holman and my  colleagues brought forward several more bills that would strengthen democracy in B.C.
This legislation is in addition to my commitment to let British Columbians decide if they want to move to a system of proportional representation in provincial elections.
Premier Christy Clark has shown time and time again just how broken our democratic system is in B.C. Government should work for people, not just Christy Clark's rich donors.
The Christy Clark government goes to extreme lengths to hide information from the public. She regularly blurs the line between government and partisan work and routinely shuts down the legislature, preferring to spend her time campaigning and fundraising.
Gary Holman, MLA for Saanich North and the Island said the extent to which the Christy Clark government has exploited the current rules proves the current laws aren't working for people. And we both believe that there has never been a more important time to fix our broken democracy.
On top of my ban big money legislation, MLA Gary Holman and other New Democrat MLAs are introducing 13 other pieces of legislation that would reign in campaign advertising with public dollars, reinstate pre-election spending caps, improve budget accountability, tighten conflict of interest and lobbying rules, modernize public participation and allow registration of young voters, improve legislative committees, strengthen rules around public record keeping and transparency and protect whistleblowers.
The full list of bills can be found http://bit.ly/2kv3Rbj