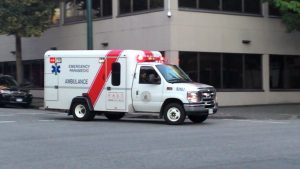 VANCOUVER— November's shocking report on deaths from drug overdoses is a stark demonstration of the effect of Christy Clark's too little, too late approach to the drug overdose crisis that has been rapidly rising in B.C. for the past three years, say Official Opposition New Democrats.
"Health officials issued a warning in 2013 about how fentanyl related deaths were set to quadruple over the previous year. It's shocking that it's taken the province over three years to step up and take action to help first responders and those dealing directly with overdoses," said Sue Hammell, New Democrat Official Opposition spokesperson for mental health and addictions. "Christy Clark still doesn't realize that without the organized and readily available treatment options that users and addicts need, this crisis will continue to be fueled by people who can't stop using drugs and recreational users. It's her job to make treatment available for all British Columbians, and today's death toll numbers prove that she is failing at doing that."
Based on the Coroner's latest report, total illicit drug deaths for 2016 are now 755, an increase of 70.4 per cent in this past year.
"Christy Clark sounds sympathetic when she's asked about this, but when the cameras are turned off, the reality is that she hasn't met any goals for treatment beds that she set long before this crisis happened," said Hammell. "Her government actually cut youth treatment beds when the number of overdoses were rising, and the range of supports that are needed to help people before they get to the stage of needing in-patient care are woefully inadequate. Families are suffering needlessly, and people are dying because the addiction treatment system in this province is broken.
"When there was threat of a serious flu outbreak in this province, $80 million was allocated, personnel were trained and public health notices were broadcast widely. We are now three years into this growing opioid overdose crisis, and Christy Clark is busy arguing with her own ministry about how much money she's spent, accusing the federal government of not doing enough, and spending $15 million on self-promotional advertising. British Columbians are paying the price while four people per day in our province are paying the ultimate price.
"John Horgan and a New Democrat government will support the vital role that treatment plays in curbing these crises, restoring people's health, and returning them to their families and their communities."