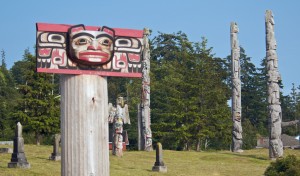 VICTORIA— A gathering of B.C.'s First Nations leaders and the government offered little in the way of substance from Premier Christy Clark, say the B.C. New Democrats.
Designed to create open dialogue between the Crown and First Nations, the meeting left many in attendance feeling like Christy Clark is simply out of touch.
"Christy Clark has promised to work on reconciliation before and her failure to live up to those promises is not lost on anyone," said B.C. New Democrat leader John Horgan.
"She either doesn't listen or doesn't care."
"Christy Clark thinks throwing a little money at an economic development strategy will fix everything, but reconciliation will only be born of respect," said Scott Fraser, New Democrat spokesperson for aboriginal relations and reconciliation, who attended the gathering. "Many of these leaders feel they are not respected and with good reason. Their children and families aren't getting the support they need. Their opposition to Site C is being virtually ignored and she didn't even mention the need for a reconciliation framework."
Horgan says Clark speaks of righting past wrongs but that her words are hollow.
"As usual Christy Clark says one thing but does another. She treated this gathering as she treats everything – like a photo op."