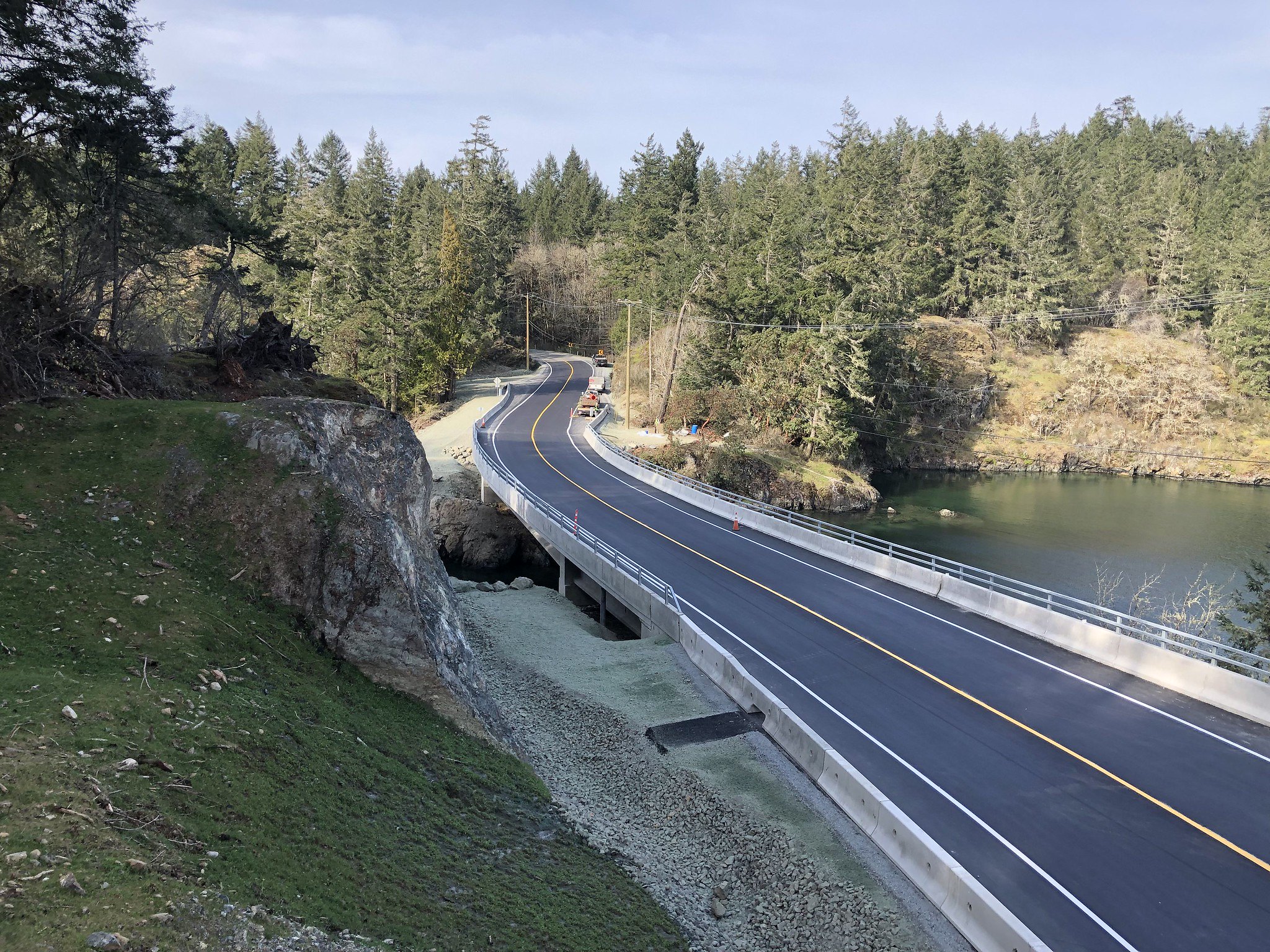 The Ministry of Transportation and Infrastructure is rehabilitating highways and bridges on Vancouver Island, and is building new infrastructure where it is needed.
The B.C. government will continue to invest in transportation infrastructure for the safe, reliable and efficient movement of people and goods.
On Vancouver Island, a number of highway infrastructure upgrade projects are recently completed, underway or soon to be underway in 2020.
Highlighted projects include:
Highway 1 McKenzie Interchange – ongoing ($96 million)
Highway 4 Kennedy Hill safety improvements – ongoing ($38.1 million)
Highway 4 Cathedral Grove safety improvements – in design
Highway 1 Burnside Bridge to Tolmie southbound bus lanes – underway ($16 million)
Highway 19 Roberts Lake passing lane north of Campbell River – ongoing ($9 million)
Highway 19A intersection improvements/resurfacing in Nanaimo – completed ($4 million)
Beaver Cove road resurfacing – completed ($1.7 million)
Gabriola Island road resurfacing – completed ($2 million)
Highway 1 four-laning between Leigh Road and the Westshore Parkway – underway ($14 million)
Highway 14 Sooke River Road improvements – completed ($6.9 million)